With Pixar set to release Toy Story 4 this summer, there are still some major films to look forward to following their high profile sequel. In 2020, Pixar will release a new original film known as Onward. The film has been described as a suburban fantasy about two elf brothers on a magical journey in a world described as an alternate fantasy version of our own. Starring Marvel actors Tom Holland and Chris Pratt, alongside Julia Lousie Dreyfus and Octavia Spencer, the film's first official images were released today, showcasing its character's appearances.
The first image sees the two Elf Brothers in a van together, with one looking more shy and nerdy and the other more punk and confident, signifying their upcoming adventure. The second image sees the same nerdy Elf brother with what appears to be his mother, as well as a dragon pet. No character names have been revealed yet but it can be assumed that the nerdy Elf is played by Tom Holland while the other is Chris Pratt, alongside Julia Louise Dreyfus as the mom.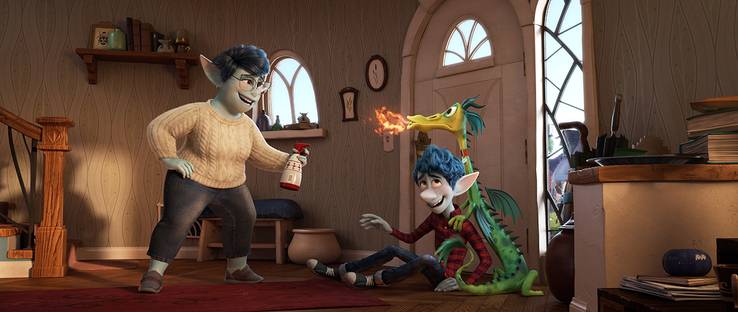 Director Dan Scanlon described the film as very heartfelt and funny, stating in a recent interview that, "I absolutely hope that people are laughing their heads off and crying their eyes out." With the release of these images, it can be assumed that a first trailer will coincide with Toy Story 4's theatrical debut next month, showing that Pixar can still create original films even after sequels.
Onward is set for release March 6th 2020.