Happy Halloween, Horror Fans!  
It's no secret that horror movies aren't everyone's cup of tea, but every now and then, you come across a film that gets everyone talking. As part of our Halloween Special, we thought it would be appropriate to run down the very best horror movies to watch for the Spooky Season! 
We are looking at 21 films from the 21st century based on originality, scare factor and cultural impact. We are focusing on these films because they have impacted not just horror fans but the entire movie industry. Just a reminder, we won't be including horror/comedies as we are strictly adhering to true horror movies.
 There may be spoilers ahead, but regardless of whether you've seen these films or not, the titles alone are recognizable. Without further ado, let's count down the twenty-one best horror films of the last century. 
Saw II
Kicking off our list is the best of the Saw sequels that established this franchise moving forward. While the first film introduced the idea of testing people in a brutal fashion, Saw II gave us Tobin Bell as the Jigsaw Killer. With a budget four times that of the original, more complex traps and a better twist ending, Saw II was what made this franchise memorable for all the right reasons. While the sequels became something of a soap opera, Saw II remains a solid sequel that features more blood, more eye-covering moments, and of course, seeing Tobin Bell deliver his creepy lines. Like the tagline says, "Oh yes, there will be blood." This movie delivers. 
Friday The 13th
The hockey mask-wearing killer known as Jason has been through a lot in his slasher career. So, giving the franchise a fresh look and wiping the slate clean was a wise decision. This reboot gave us the scariest Jason we've ever seen, who runs fast, kills without mercy and acts more as a hunter defending his territory rather than a mindless killer. The best looking Friday The 13th by far while paying homage to the franchise without trying to cheaply copy it. Friday the 13th was suspenseful, scary, and brutally effective. It's been over a decade since we've seen him in theaters, and even though the plot is cliché as ever, this is one of the better reboots of our favorite slasher! 
A Quiet Place
A fun, scary creature feature that requires some quick learning to survive. Think of a Tremors-like movie that's not as cheesy, and instead of body heat, you are required not to make a sound. This movie was original and smartly utilizes sign language to allow the audience to get involved with the characters who aren't simply written to be disposable. With excellent direction from John Krasinski, a terrific cast, and freaky-looking monsters, A Quiet Place made us hold our breath the entire time and jump in our seats whenever a sound was heard! 
Don't Breathe
Speaking of remaining quiet, Don't Breathe is another example of using your senses to survive. A home invasion thriller with a twist, Don't Breathe sees three hoodlums break into a blind man's home, thinking it will be an easy score. Sure enough, everything goes wrong, but this blind man is hiding a dark secret. A sort of updated version of Wes Craven's The People Under the Stairs, Don't Breathe works on the performances of its actors, notably Stephen Lang as the blind man. Don't Breathe is thrilling, unique, and a horror movie that really dares you not to look away! 
It Follows
A clever idea that hints at the fears of STDs, It Follows is a compelling supernatural horror film without the annoyance of jump scares. What do you do when an entity follows you, and the only means to avoid it is to have sex with someone else? Well, get ready for a unique little horror film that raises awareness regarding sex and relies on simple techniques that provides the most thrilling aspects. It Follows has a great title, a wonderful performance by Maika Monroe, and an interesting script courtesy of writer/director David Robert Mitchell. 
X
Released just this year, Ti West's homage to classic slashers gave us an impressive movie to watch with X. While most slashers feature cheap sex, forgettable characters, and gore galore, X instead embraces all the bad clichés and makes them worthy. When a group of young adult actors set out to make their debut pornographic movie on a small farm in Texas, an unlikely killer emerges. What makes X so special is the strong character development, openness regarding sex, and the parallel between youth and elder. X is simply a grand experience. The movie features fantastic kills, sex that is handled maturely instead of cheaply, and an outstanding performance by Mia Goth. X is a slasher that allows you to care for the characters and makes you wince whenever they meet their fate.  
The Invisible Man
Remakes are often a tired retread of their original source material, but when done well, they can surprise everyone. Writer and Director Leigh Whannell brings the classic story to the modern age and focuses the story from the woman's perspective. Star Elisabeth Moss shines in the lead role as a woman who flees from her abusive ex only to discover that perhaps he is not really gone. She feels that he is close by and that maybe, just maybe, has figured out a way to make himself invisible only to torment her more. With a clever premise, sharp execution, and downright scary concerning abusive relationships, The Invisible Man is a superb thriller that features genuine scares and one heck of an ending.  
The Devil's Rejects
Director Rob Zombie definitely has a unique style and vision. His debut film, House of 1000 Corpses, was more style over substance, while his sequel, The Devil's Rejects, is intelligent, sadistically violent, and has a vision. Anchored by an impressive cast (with a special nod to the Firefly family) and a powerful ending, The Devil's Rejects has flair, fully developed characters, and certainly proves Rob Zombie can make good movies when he puts his mind to it. Be warned, though, The Devil's Rejects is not for everyone, but it's an experience nonetheless.  
Dawn of the Dead
To call this movie a remake is an insult. It shares very little resemblance to the 1978 horror classic, but it more than delivers on fast-paced action, the scariest zombies ever put on film, and damn good makeup effects. Zack Synder's debut film gave us running zombies that are smart and quick on their feet and instills that this is a zombie apocalypse that may not be survivable. The movie benefits by not copying George A Romero's style and instead works very well on its own terms. Dawn of the Dead is the ultimate zombie movie of the 21st century! Prepare for a bloody good time!
Final Destination
Originally a spec script for The X-Files, Final Destination is the movie that made everybody paranoid. While the sequels were more blood-soaked than this film, Final Destination made everybody look twice before crossing the street. Young kids become the target of death when they avoided their original fate, and since everything was screwed up, death has some work to do. Thrilling, notable, and featuring one of our favorite horror icons, Tony Todd, in a fun cameo, Final Destination made us pay attention to the little things in life and made us wonder if our dreams are actually a premonition of what's to come. 
Raw
Director Julia Ducournau became an overnight name with Raw. This movie tells the story of a young vegetarian woman who discovers that meat can become an uncontrollable craving in the most disturbing of ways. While cannibalism is nothing new to the horror genre, Raw utilizes this idea in a coming-of-age story combined with lurid imagery, a shocking ending, and sequences that are not for the squeamish. Raw is something more than just bloody cannibalism. It's a movie of self-discovery, acceptance, and primal hunger that affects us all. While not scary in the traditional sense, Raw is one of those movies that will leave a certain taste in your mouth. That is, I wouldn't recommend eating while viewing this film.  
The Conjuring
Based on the real-life investigation led by Ed and Lorraine Warren, this ghost movie takes its time to establish the threat that has besieged a family in Rhode Island. Director James Wan has sweeping shots, pays attention to detail, and invites the audience to investigate the disturbances in the house as real-life paranormal investigators are. Patrick Wilson and Vera Farmiga have a winning chemistry as Ed and Lorraine. Creepy, suspenseful, and admittingly old-fashioned to a fault, The Conjuring is a ghost movie that still manages to catch us off guard even when we're expecting it.  
The Ring
A film that can never be recreated for the simple reason that VHS tapes aren't universal anymore, The Ring established that creepy-looking Samara as the one thing we feared would pop out of our TVs. A remake of a 1998 Japanese horror film, this movie features little to no gore but excels in creating a dark atmosphere, stylish direction, and a committed performance by Naomi Watts, The Ring is still scary to this day, and because of its success, it paved the way for other remakes inspired by the Japanese such as The Grudge and Dark Water, even though those film didn't match the success of The Ring. Whatever you do, avoid the VHS tapes! 
Paranormal Activity
Made for only $15,000, Paranormal Activity proves that working on a small budget can certainly reap major awards. A simple story about a couple who are awakened during the night and set out to determine who or what is causing these disturbances. Using Found footage and a mockumentary style to great effect, director Oren Peli changed the industry forever with this found footage style that was quickly copied by numerous films that followed. Paranormal Activity works on gradually building suspense, leading to a truly scary ending and a franchise that has captured the attention of horror fans. Paranormal Activity became one the most profitable films of all of time, and for good reason. Simple execution, clever design, and a lasting impression certainly changed modern horror cinema.
The Babadook
Downright scary, riveting, and ultimately compelling, this Australian horror film explores the five stages of grief in a way that hits hard and makes a lasting impression. Benefiting from a great sense of style, fine direction from Jennifer Kent, excellent performances throughout, and that hair-raising book that birthed the monster, The Babadook is a perfect modern horror film that packs a punch. The Babadook feels all too real as it could affect all of us in some way. 
REC
A found footage film that pits the audience in the front seat of hell. This Spanish film details the harrowing and chaotic scenario of emergency responders being trapped in an apartment building while an infection breaks out. Only the local news crew locked inside details all that happens. With a clever story, scary practical effects, and underlying themes of the infection, REC will leave you on the edge of your seat. Even the American remake titled Quarantine isn't half-bad either but stick to the Spanish original instead.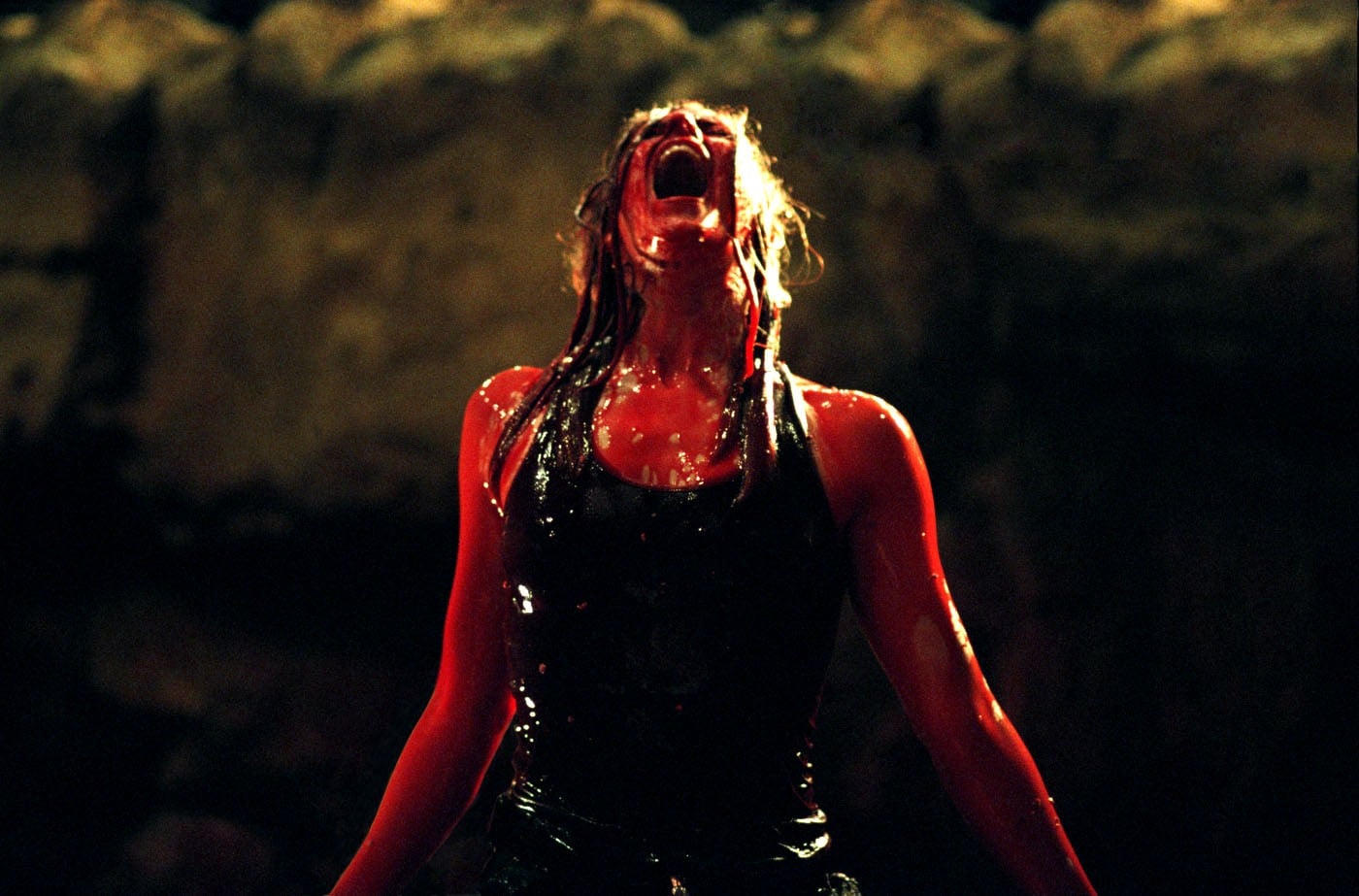 The Descent
Are you claustrophobic? Have a fear of the dark or hearing noises in the distance that make you constantly turn your head? This British horror film, led by an all-female cast, exposes those fears. While caving in an unmapped cave system, the women cavers are attacked by some terrifying humanoid creatures that live there. Despite sounding like a typical creature feature, The Descent tackles themes such as survival, depression, and loss. It's a damn good movie that feeds on the primal fears we all share. I'll bet you won't step foot into a cave without thinking about this film! 
Martyrs
This French film has the reputation of being one of the most violent and disturbing films ever made. While that is true, Martyrs is unlike anything you've seen before. Addressing brutal themes such as physical and emotional abuse, depression, loss, torture, and the quest to achieve religious ecstasy, Martyrs isn't a film that most would recommend. It's an experience that will test you, break you, and is tragically haunting.
While most films like this rely on shock value to draw in an audience, Martyrs is intelligent enough to respect its audience to have a reason to subject its viewers with painful imagery, cruelty to women, and an ending that challenges audiences. Martyrs is a horror masterpiece that makes the audience extremely uncomfortable. This is a film that should come with a warning label. Be warned.  
Inside
Another French film that sits on a high pedestal of the New French Extremity. If you think Martyrs was rough, then nothing can prepare you for Inside. A home invasion thriller in the worst of circumstances, a pregnant woman becomes the target of a deranged woman wielding scissors! Is that enough to scare you? Don't worry it gets much worse from here. With themes involving depression, grief, and the potential to lose your unborn child to a scissor-wielding maniac, Inside is a gory, violent film that pulls no punches.
Solidly paced, terrifically acted, and featuring one the best horror villains in memory, Inside is graphic, terrifying for anyone who is a mother or an expectant parent, and showcases what the New French Extremity is all about. This isn't for the faint of heart, and don't expect a happy ending either. Inside is truly unforgettable, if not difficult to watch at times.  
Hereditary
Very few directors make such a pivotal impact with their debut film, but Ari Aster did just that with Hereditary. Following the death of a family member, a family is haunted by an evil presence that will alter their lives forever. This is not a typical ghost story. With shocking scenes of violence and terror, and themes involving loss, grief, and the breakdown of a family, Hereditary is a bold movie that certainly had an influence on audiences and critics. Most people can agree that Toni Collette was robbed of an Oscar nomination in her performance as Annie, but on the bright side, Hereditary made Ari Aster a household name overnight. It's an unsettling film that gets under your skin and leaves you itching.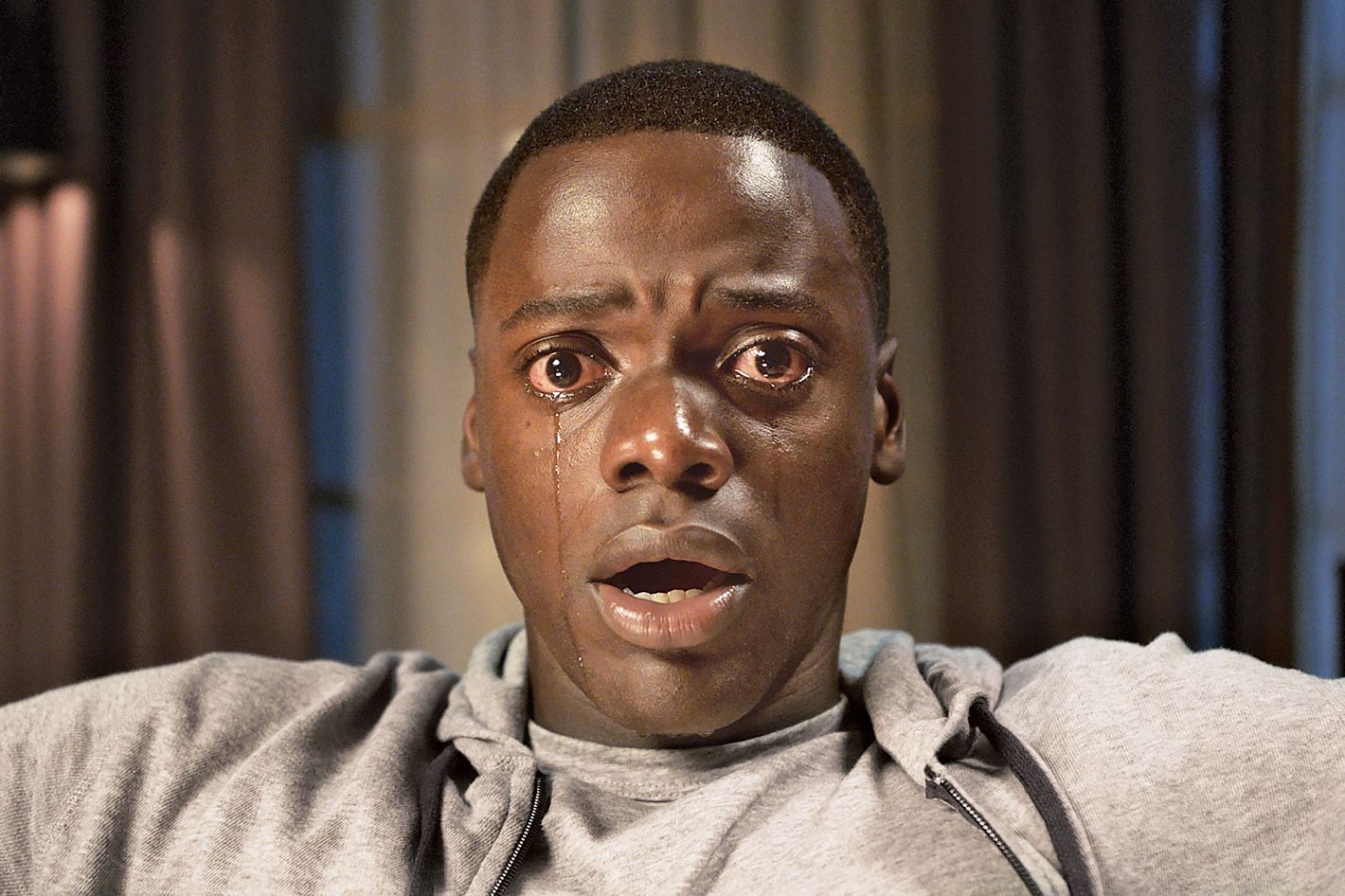 Get Out
A film that no one could stop talking about when it was released in 2017. Audiences were familiar with Jordan Peele as a comedic writer and actor, but no one could've predicted the impact that Get Out had. With a smart, clever script, genuine thrills, and a lasting impression that no one has forgotten, Get Out is more than just a horror film. It settles on themes of racism, slavery, control, and lack of urgency in the disappearance of African Americans. A terrific cast, inspiring direction from Jordan Peele, and such an engaging script make Get Out such an incredible viewing experience.  
If anything else, Get Out is that rare horror film that won an Oscar for Best Original Screenplay (the only film on this list to win an Oscar). Jordan Peele delivered an expectational experience and surprised everyone with a movie that will be talked about for years.  
Get Out should be studied, analyzed, and discussed for all its glory. 
What movies are among your favorites of this century? Did we miss any? Let us know in the comments below.