I have never been to a film festival before, so attending the 2017 Boston International Film Festival is something that will be fun and unique. Here is a list of the films that I will be covering during the course of the festival.
1. Out of Innocence
Written and directed by Danny Hiller (Love Me Still), the films tells the true story of a mother who suffers a miscarriage and ends up burying the fetus of the child. She is later accused of murdering a child in which a nation is furious. The story is based on real events that happened in Ireland. The film stars Alun Armstrong (Golden Years) and Fiona Shaw (Petunia Dursley in the Harry Potter films).
2. The Space Between
A story about family and what it means to be a father when a father discovers he's not the father of his child. A story of love, family, and tender moments of humility. Written and Directed by Amy Jo Johnson (Power Rangers) and starring Johnson, Michael Ironside (Starship Troopers), and Kristian Bruun (Orphan Black).
3. Boyfriend Killer
A mother who has lost her son suspects that his girlfriend may have been involved in his death. Directed by Alyn Darnay (Shadow Fighter) and written by Christine Conradt (Inconceivable), and starring Barbie Castro (Patient Killer) and Patrick Muldoon (Starship Troopers).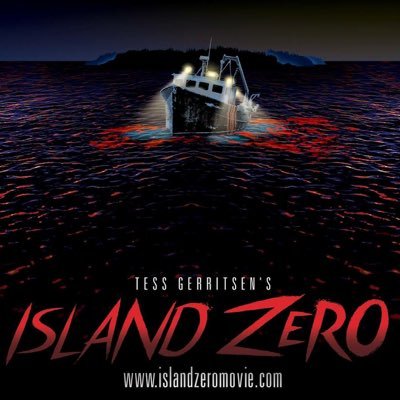 4. Island Zero
On a remote island in Maine a small fishing community is cut off from the world when the ferry stops running. Afterwards people start to disappear making the community question, "Who or what is hunting the townsfolk?" Directed by Josh Gerritsen in his directioral debut and written by Tess Gerritsen, the mother of the director. Starring Laila Robbins (Side Effects) and Terri Reeves (Chicago Fire).
5. Murder on Cape Cod
Based on the Christa Worthington case, this film is based on a true story. A fisherman has an affair with a fashion writer. She eventually leaves town but returns two years later with a child that they had together. Not soon after she is found murdered and the fisherman is the prime suspect. Directed by co-written Arthur Egeli (Ghost Forest) and Ian Bowater. The film stars Jade Harlow (The Bay Series) and Josh Walther (Eugene O'Neill: Art as Life)
6. A Bridge Between Two Worlds
Muslim and Catholic families living on the island of Flores, Indonesia overcome their poverty and better their environment with the support of North American and European familes. This film explores how different parts of the world can work together building a bridge between our two hemispheres, especially when foreign aid is questioned.
Stay tuned as we will keep you updates as the films are released. The festival is about the begin and the line-up already looks intriguing.