As school across the country closed in March of 2020, moving to online classes in light of the global COVID-19 pandemic, students everywhere lost a chunk of their adolescence to the health crisis. Teenagers especially are feeling the brunt of unrest produced by the halt in their academic year, as they are forced to stay at home and forgo certain social possibilities common in high school, including prom and graduation.
This list of high school films might work as a resource for those who feel like they're missing out to better connect with traditional concepts of teenager-hood, despite the current alternative experiences. Some of these films stick to conventional tropes, while others bend the coming of age genre norms to produce something completely unique.
1. 10 Things I Hate About You
This film focuses on the two high school-aged daughters of a strict father who claims his younger daughter Bianca (Larisa Oleynik) can only start dating when her elder, largely anti-social, sister Kat (Julia Stiles) does. Bianca and her frustrated love interest are then set on a mission to find someone to date Kat, quickly recruiting the outcast Patrick (the late Heath Ledger). He accepts the two's offer to pay him to court Kat, but, while Kat rejects his advances multiple times, a real romance gradually develops between them.
10 Things I Hate About You is renowned for its charming and quirky love story which, despite the odds, develops out of this strategic monetary arrangement. The romance is perhaps so likeable because of its unlikeliness and the story will make any viewer reminisce about young love, or inspire them to take a chance in their love life. Either way, 10 Things I Hate About You is a great watch and tells the story of personal discovery for its lead female, while establishing a memorable character dynamic between Kat and Patrick.
2. Lady Bird
Lady Bird details the life of an angsty teen girl from Sacramento, California who must handle a rocky relationship with her mother as she gets ready to graduate high school. Director Greta Gerwig's story is sometimes painfully realistic, as the mother-daughter relationship takes place in cruel arguments and biting comments on screen. The narrative depicts the ups and downs that protagonist Christine i.e. Lady Bird (Saoirse Ronan0 experiences in her senior year, from house parties to losing her virginity to her college acceptance.
Despite its situation around high school students, Lady Bird portrays universally relatable themes, especially for young women. Christine, despite her romantic and sexual endeavors, largely goes on a journey of self-discovery as she figures out what she really wants for her happiness in the future. Lady Bird's narrative and various plot points will hit home for any viewer who may have missed out on their senior year, though hopefully with a handful less arguments with their moms.
3. Carrie (1976)
Carrie is definitely a dark-sided high school tale, but nonetheless might comfort some forlorn high school students. Based on Stephen King's debut novel, Carrie White (Sissy Spacek) is severely social outcasted by her peers. Her high school torment begins after she gets her period for the first time in the girls' locker room and reacts in horror. It's soon revealed that Carrie is strangely uneducated about her womanhood and sexuality due to her religious upbringing. Little by little it becomes obvious that Carrie has telepathic powers, which scare her mother and leads her to abuse her daughter into submission, only adding to her academic torment as a teenage girl.
The cruel bullying at school only escalates as Carrie's plot moves along, the entirety of which leads up to prom night. After being nominated prom queen as the painful butt of a joke, Carrie is infamously doused with pigs blood and, absolutely mortified and enrage, unleashes her terrifyingly strong powers on both her classmates and on hometown. This dark and violent movie definitely does not depict the most positive of high school experiences. However, it might make some young viewers thankful that they actually didn't have to attend prom.
4. Palo Alto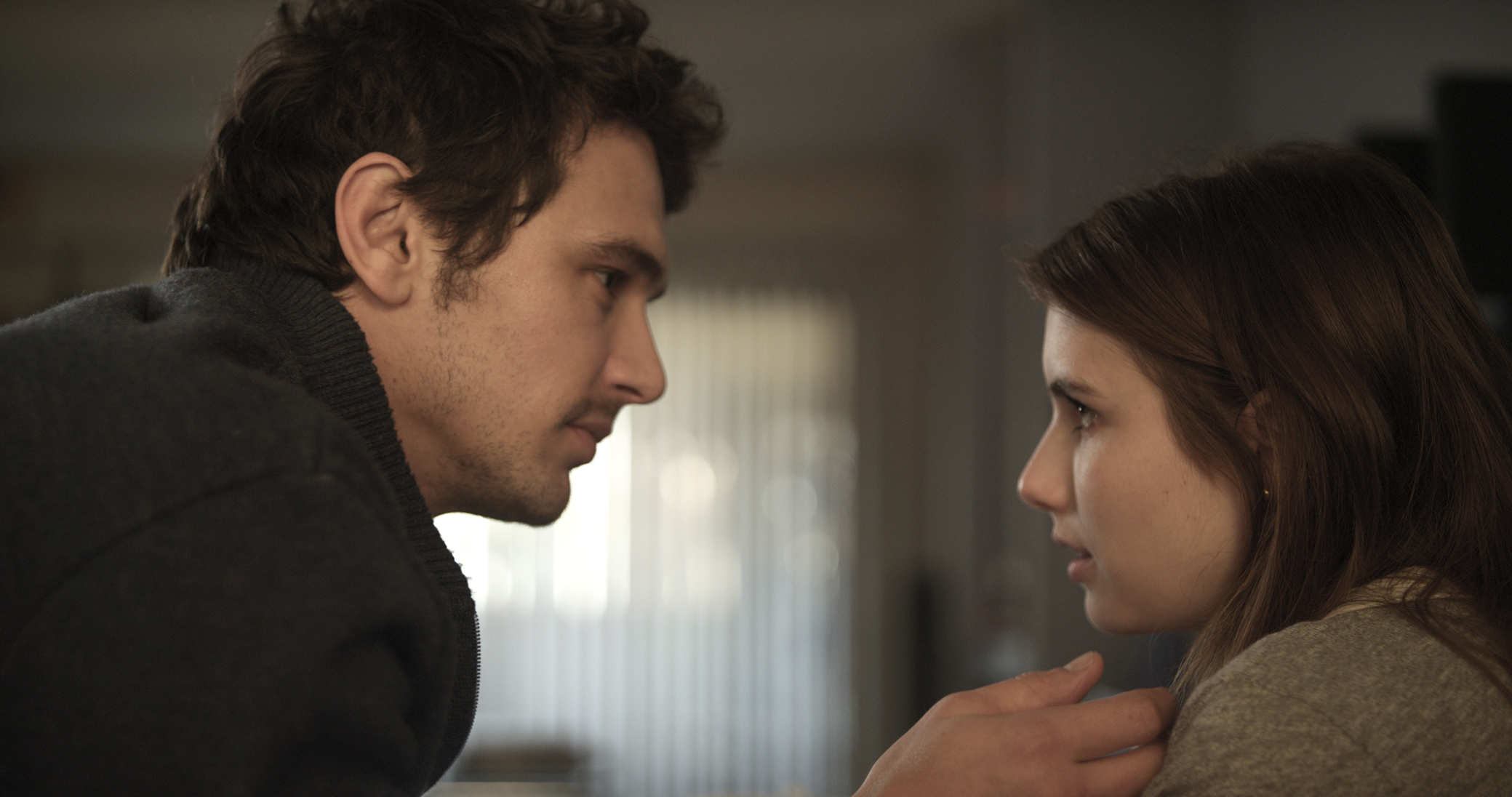 This realistic film is a must watch for anyone interested in the teenage experience but should come with a trigger warning. Palo Alto includes an emotionally abusive between high school teacher and student, as well as allusions to several severe instances of rape. The narrative focuses on the relationship between April (Emma Roberts) and her soccer coach (James Franco), as well as the friendship between stoner teens Teddy (Jack Kilmer) and Fred (Nat Wolff).
The story, while told through a relatively realistic lens, is inherently dark. The plot includes a drunk driving incident, a predatory relationship, and an extremely emotionally unstable Fred.  The narrative is interesting, as it looks at high school from a very different perspective than most high school-oriented films. Instead of romanticizing and highlighting the extremely good moments, it mostly focuses on the mundane and, if anything, emphasizes the lowest moments that teenagers may face on their way to adulthood.
5. Donnie Darko
Donnie Darko, starring a young Jake Gyllenhaal, is a trip of a film. The high school film is focused on the existential crisis that Donnie experiences as he begins sleepwalking and has strange experiences in his sleep, receiving a timeline for when the world will end- in approximately twenty-eight days. A linked series of events leads to various cause and effect situations, showing the way in which the world can operate under different laws of time.
The film is a quintessential watch for any person  coming of age. Not only does its narrative include engaging scenarios, but it brings into question the meaning of life, how the laws of physics may or may not universally operate, and what it means to appreciate reality.
6. Heathers
Heathers is another very dark twist on the high school movie. Veronica (Winona Ryder) is friends with the most popular group of girls in school, labelled the Heathers, who judge and criticize every other teenager under the sun. When rebellious JD (Christian Slater) moves to town, Veronica quickly finds him a person of interest. However, as the two grow closer, Veronica realizes his dark demeanor isn't just an edgy persona he uses for show; he's really out for blood.
The couple suddenly goes on a murder spree- first killing the most popular of the Heathers and then moving onto various other shallow classmates, all the while framing their deaths as suicides. Veronica has doubts after the very first killing, which only grows as JD proves to be getting more and more bloodthirsty. In the end, Veronica stands up to JD and saves all of her classmates. The film is powerful in its messaging about mental health and teen suicide, as well as the underlying theme of appreciating the small things in life, while you still have them.
7. The Craft
This film is like Mean Girls but with a twist. That twist being the occult. Sarah (Robin Turney) moves to a new town and makes friends with a band of social ostracized girls who are rumored to practice witchcraft. It turns out Sarah herself is magically gifted and a fitting addition to their coven. Despite the promising fit, the use of magic quickly gets to the girls' heads, leading to turbulent relationships amongst each other and a reckless abuse of newfound power.
The Craft is definitely outside the box of traditional films that revolve around a high school setting. Several aspects of the movie do fall into the category of "cliché," including the entitled jock, Chris, who pursues and harasses Sarah. But the majority of the film varies greatly from other coming of age stories as it develops its female characters well, giving them complex backstories, through the symbolic inclusion of witchcraft.