The Bob's Burgers Movie is a fun and easy-to-watch adult cartoon movie. The show is a continuation of the ongoing TV show that has already been renewed for a season 12 and 13. As for the film, it had its hits and misses, which revolved around the overused formula of a well-established TV show making its way to the big screen — something big happens to the characters, causing them all to have to frantically fix the problem in different ways.
Bob (H. John Benjamin) and Linda (John Roberts) must pay off the bank to keep up their livelihood. The big issue is that a sinkhole appears right in front of their restaurant. So their loyal but obsessive customer, Teddy (Larry Murphy), helps them by making a burger stand. Louise (Kristen Schaal) is called a "baby" at school for wearing her signature pink hat, and she wants to prove to everyone that she is not a baby. With her parents' worry about going into debt, she makes it her mission to solve the murder case found in the sinkhole. While all of this is happening, Tina wants to ask her long-time crush, Jimmy Jr. (H. Jon Benjamin), to be her summer boyfriend, but she is scared that he won't live up to her fantasy. Meanwhile, Gene (Eugene Miriam) wants to perform on stage at Wonder Warf. There's also a clichéd murder mystery surrounding Calvin Fischoeder (Kevin Kline), the Belcher's landlord, and Wonder Warf when one of his employees is found dead in the sinkhole.
All of these characters go through a journey, and these are executed well. Bob and Linda are not the main focus for most of the film, relying on the kids' mission of solving the murder. This isn't necessarily a bad thing, but a bit more screen time for the parents would have been more interesting than the lackluster murder reveal. Teddy, who is with Linda and Bob for the majority of the film, is pleasant to watch, and the interaction between the three is humorously awkward.
Louise is the fim's protagonist, but her personality got sucked out. She had some laughs here and there, but the wackiness that the audience usually sees in the TV show was reimagined as a more straightforward heroine. This could be considered character development, but considering everyone else stayed relatively the same, it could also be they didn't know how to make her the hero of the story and still keep the essence of Louise. However, Louise is still a fun character to watch — especially when taking a further peek at her internal struggles.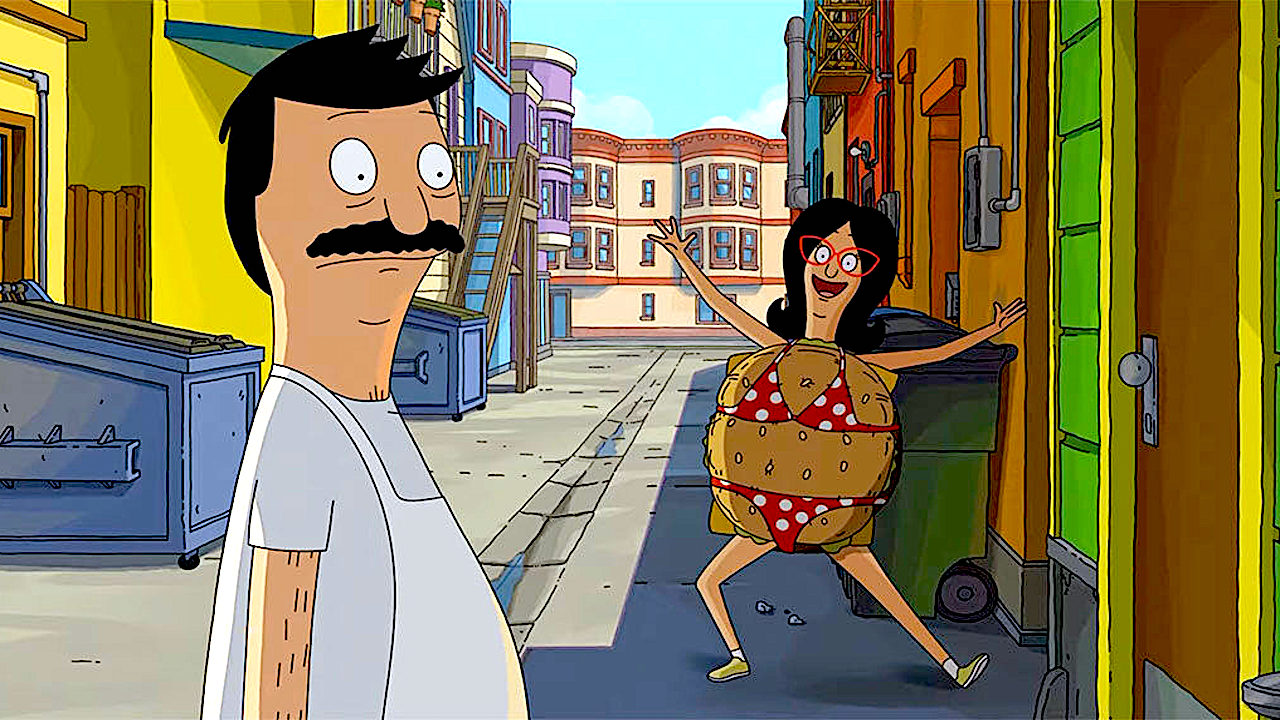 Tina's (Dan Mintz) plot is a bit of an oversight. In the show, it's already been established how much Tina likes Jimmy Jr. and that their relationship is a bit of an on-and-off thing, so to pass it as if Tina never told Jimmy Jr. how she felt or even kissed him is a bit weird. This is a cartoon, and usually, when an episode ends, the characters kind of restart, but it feels odd that they never mention that Tina and Jimmy Jr. have already had a relationship at some point, considering it is Tina's whole premise in this film. Still, Tina's monotonous voice is an excellent capture of uncomfortable comedy.
As for Gene, he is probably the most off-the-walls Belcher family member, yet his subplot seems like an afterthought. With so much going on, it's not that surprising. Still, considering how inappropriately hilarious he is on the show, it would have been more interesting to see him in a different light.
A lot of the humor in the movie, as with the TV show, is not for everyone. And with the "plot twisting" ending, the jokes fell flat when the truth was revealed. Without any further spoilers, the villain of the story tells their whole plan in ten minutes. It's boring to listen to, including the musical number.
The greatest factor of the movie was the chemistry between the family members. It felt like real family, and in someways it was the most realistic display of family loyalty and love. These characters have been through a lot and it shows through great dialogue.
Rating: 3/5
Will you laugh at every joke? No. Every other line is quirky, but not all of them are laugh-out-loud funny. It's a formulaic film, but still fun to watch if you're a fan of the show. If you have never watched the show previously, it will be a little confusing at first sight, but it's a film that you shouldn't take too seriously. Sit back and enjoy some awkward, uncomfortable, hilarious, and heart-wrenching comedy.