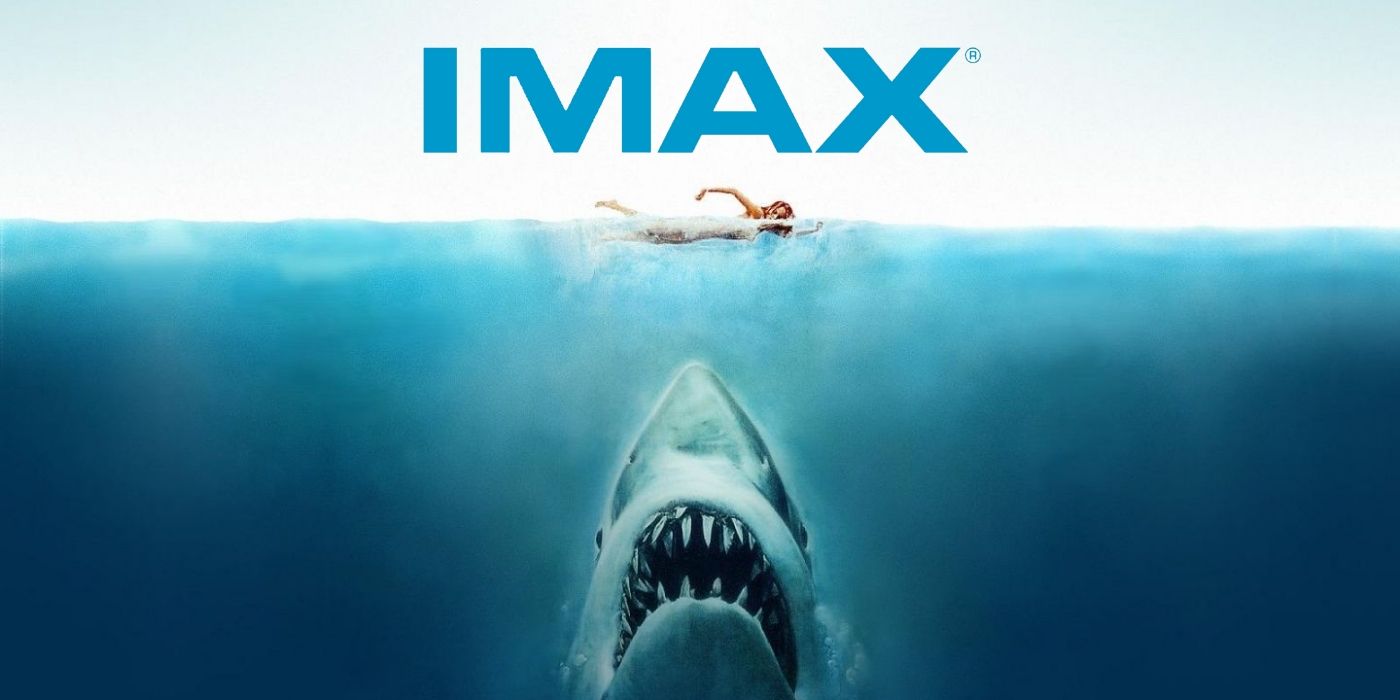 Summer movies are designed to be simply plotted, thrillingly effective, and draw a mass audience. Of all the summer blockbusters that have thrilled audiences, there is one film that started it all; Jaws. This film would make director Steven Spielberg a household name and give birth to the long list of unnecessary sequels following successful summer blockbusters. Based on the 1974 novel of the same name, Jaws tells the story of a small town named Amity Island that becomes besieged by a giant Great White Shark ahead of the Fourth of July holiday.  
The film features astounding direction from Spielberg, a perfect cast, the most memorable and terrifying musical score courtesy of the legendary John Williams, and made a lasting impression that prevented the public from venturing into the water. With Labor Day weekend fast approaching, Jaws will return to theaters to debut in IMAX and 3D this weekend. Tickets are already on sale, and the first showings will begin on Friday, September 2.  
The cast includes Roy Scheider, Robert Shaw, and Richard Dreyfuss as the trio of men who decide to track the ferocious beast in an attempt to hunt it down. Lorraine Gary portrays Chief Brody's (Roy Scheider) wife, Ellen Brody. Murray Hamilton portrays the true villain in this movie, Mayor Larry Vaughn, who desperately wants the beaches open for those summer dollars despite warnings of a large predator who has made Amity Island his feeding ground. The book's author, Peter Benchley (who appears in a cameo role), and Carl Gottlieb wrote the screenplay.  
Jaws won three Academy Awards, including Best Film Editing, Best Original Dramatic Score, and Best Sound. It did receive a Best Picture nomination but lost to One Flew Over the Cuckoo's Nest. In 2001, Jaws was selected by the Library of Congress for preservation in the United States National Film Registry as being "culturally, historically, or aesthetically significant."  
Whether it's your first time, countless times, or perhaps you are eager to step into the water again, Jaws is the ultimate summer blockbuster that remains one of the best in Steven Spielberg's illustrious career. Viewing the film at home is one thing, but witnessing this masterpiece on the largest screen possible will offer you the most iconic experience when going to the movies. Jaws is back and will look better than ever. So, get your tickets now, butter up that popcorn, and marvel at the film that gave the term "summer blockbuster" its true meaning!