Brie Larson appeared this morning on Good Morning America, espousing on Proust and the history of the abacus, but once she finished chronicling the origins of the Etruscans she debuted the official trailer for Captain Marvel. It happened before 9am (ET), so our west coast friends may have some catching up to do since I already watched it twenty-eight times. Marvel also released the teaser poster for the film, which is right here for your viewing pleasure. Did Marvel really just crib this tagline from 2001-era Daft Punk rather than borrowing inspiration from a 90's rock band? Say It Ain't So!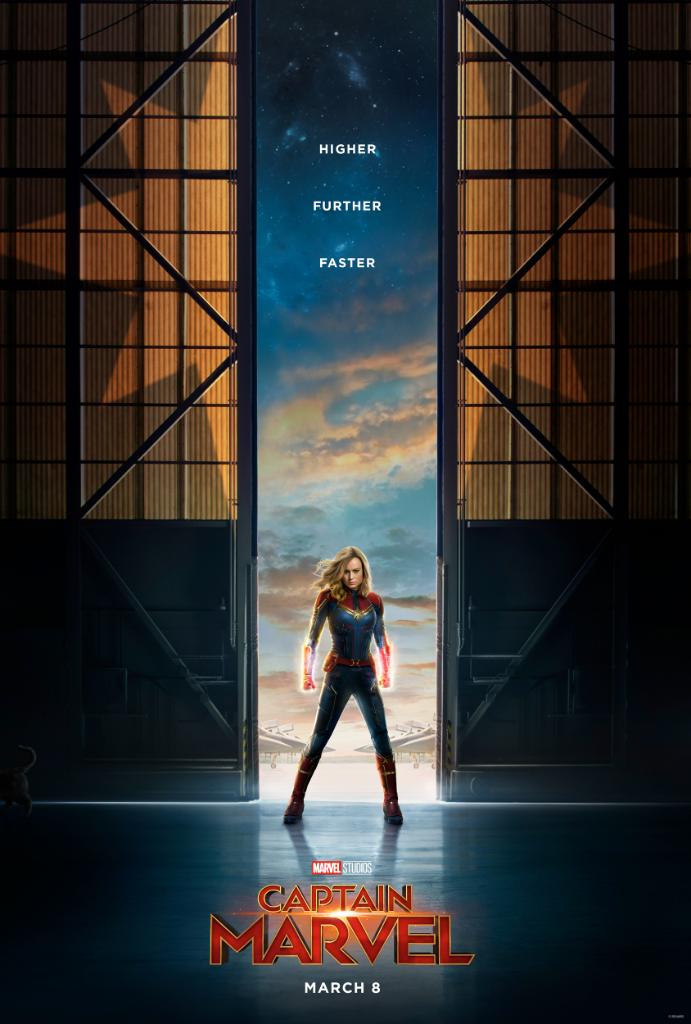 The plot for Captain Marvel takes place in the 1990's and follows U.S. Air Force pilot Carol Danvers, who becomes one of the universe's most powerful superheroes when she discovers that Kale is edible. She then spends her free time juggling small planets at childrens' birthday parties before flying off to an alien planet to find a full-time job. As Earth finds itself stuck on a bad episode (otherwise known as an episode) of Jerry Springer, two alien races battle it out to determine who the father is, and Danvers returns to Earth to settle the dispute.
Brie Larson stars as Danvers, aka Captain Marvel, while Samuel L. Jackson plays a CGI-de-aged Nick Fury, and Clark Gregg plays a younger, alive Phil Coulson. Lee Pace returns as Ronan the Accuser, a member of supervillain team Starforce who is hopefully immune to the power of dancing this time around. Jude Law features in a prominent (and sexy) role as Kree commander Walter Lawson/Mar-Vell. Ben Mendelsohn plays Talos the Untamed, leader of the fearsome, shapeshifting Skrull warriors who invade Earth only to get defeated by Huey Lewis and the News. 
The trailer is unsurprisingly an epic tease, only offering a tantalizing glimpse of Captain Marvel's powers while showing off some impressive Samuel L. Jackson CGI de-aging and offering a brief overview of how the story will play out. Danvers crash lands into an ancient relic of the past, appearing to have little knowledge of her origin story, which will slowly reveal itself throughout the film in flashbacks. She punches an old lady, uses a pager, and dramatically clenches her fist several times; it's awesome, and you should watch it many times with your human eyes.
Captain Marvel pulverizes the planet on March 8, 2019, and you can enjoy the first trailer below.