Halloween is the one time of year that binge watching horror movies is completely acceptable. However, not everyone likes horror. The great news is that Halloween is also synonymous with fun, not just being terrified. There is an entire array of films that take place on or celebrate Halloween for every type of moviegoer out there. Every age and every person can enjoy Halloween and not feel like they can't turn out the lights at night.
Here is a list of Halloween movies that will match the movie fan of cartoons all the way to hardcore gore.
Young at Heart – Animated Features
As a child, most people enjoyed trick or treating and watching the countless Halloween specials of their favorite shows. This trend has never stopped and people young and old can still enjoy those beloved cartoons that put fun and excitement into Halloween.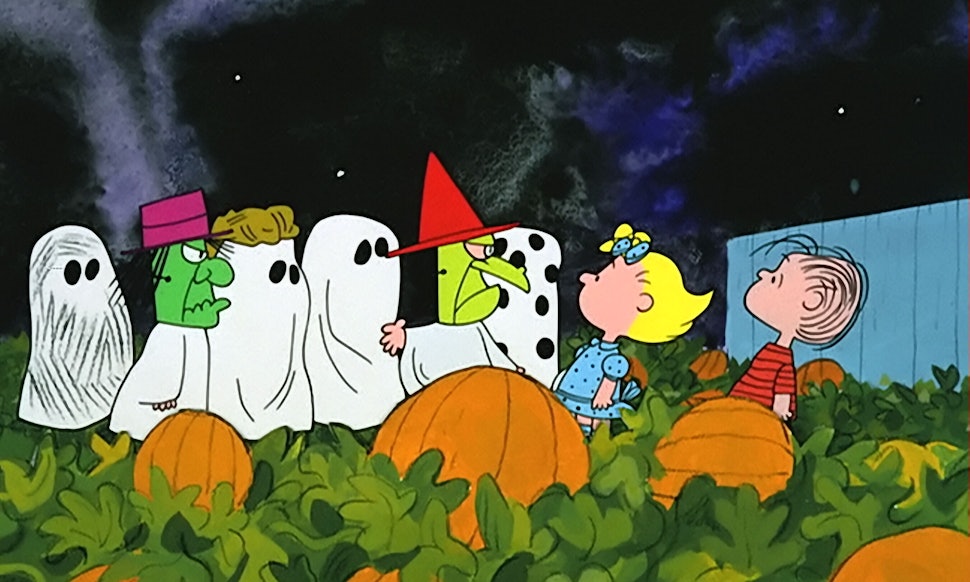 HALLOWEEN SPECIALS:
These cartoons range from classics such as The Great Pumpkin Charlie Brown to newer versions like Monster High: Ghouls Rule. While some specials are short lived, their purpose is to entertain children and adults alike with the familiar characters that are cherished.  A few of my favorites include The Simpsons Treehouse of Horror, Garfield's Halloween Adventure, Beetlejuice: Laugh of the Party (animated series), and Bugs Bunny's Howl-Oween special.
THE NIGHTMARE BEFORE CHRISTMAS –
People love to argue about whether this classic Halloween treasure is really a Halloween film or a Christmas film. Let's just say, they're both right and instead of torturing yourself with the details, watch it whenever because it is simply a great movie. The film features Jack Skellington who is the Pumpkin King of Halloween Town. The poor soul has lost his spirit and reinvigorates it by stealing another holiday. Can you guess which one?
MICKEY'S HOUSE OF VILLAINS –
This wonderful little gem appeals to all ages because it features many classic cartoons while also bringing in some newer ones. My all-time favorite Halloween cartoon is the first in the line-up, Trick or Treat. It is a 1952 classic featuring Donald Duck, his nephews, and a witch named Hazel. Although the cartoon is more than 65 years old, I have yet to meet a child who does not love the catchy song and theme of this timeless wonder. In addition to Trick or Treat, the rest of the film is full of all the favorite Disney characters in new and old creations.
SCOOBY DOO AND THE GOBLIN KING –
Although Scooby Doo has become a Halloween household name, many do not realize that while the troupe hunt down ghosts and ghouls on the regular, they do not have many connections to the actual holiday…save a special one. Scooby Doo and the Goblin King showcases Halloween and audiences still get to enjoy all the antics of Scooby and the gang as they solve the mystery to help out a little fairy and a few other mythical creatures to save Halloween
MONSTER HOUSE–
If you are looking for a cartoon to watch with the family that is a little scary but great for kids and adults alike, look no further. Monster House tells such a touching and heartbreaking story that any adult would connect to and the kids get all of the action, excitement, frights (child level scariness) and goo they could want. This movie is a treat for everyone to gear up for the tricks.
For the Whole Family – Live-Action Family Films
Since Halloween becomes a cherished holiday for many adults in their youth, it is only natural that Halloween films that are friendly for the family are in abundance to relive year after year. This list is similar to the list above but these films are all live action favorites that the entire family can enjoy.
HOCUS POCUS–
This 1993 film starring Bette Midler, Sarah Jessica Parker, and Kathy Najimy as three witches known as the Sanderson Sisters has become a Halloween tradition across the country. I guess that is why you can catch this movie on Freeform upwards of 30 times during their 31 days of Halloween including all day on the magical holiday.
HALLOWEEN TOWN franchise –
Not to be confused with the Halloween Town that Jack the Pumpkin king rules over, but this Halloween Town is a magical place where ghouls, ghosts, witches, and all manner of non-human folk live out their day-to-day lives. The series has spawned four movies and each are special showing the growth in both age and magical prowess of the main character, Marnie. Audiences have been watching how she learns of her witch heritage and what she has to go through to maintain the good name of her powerfully magical family.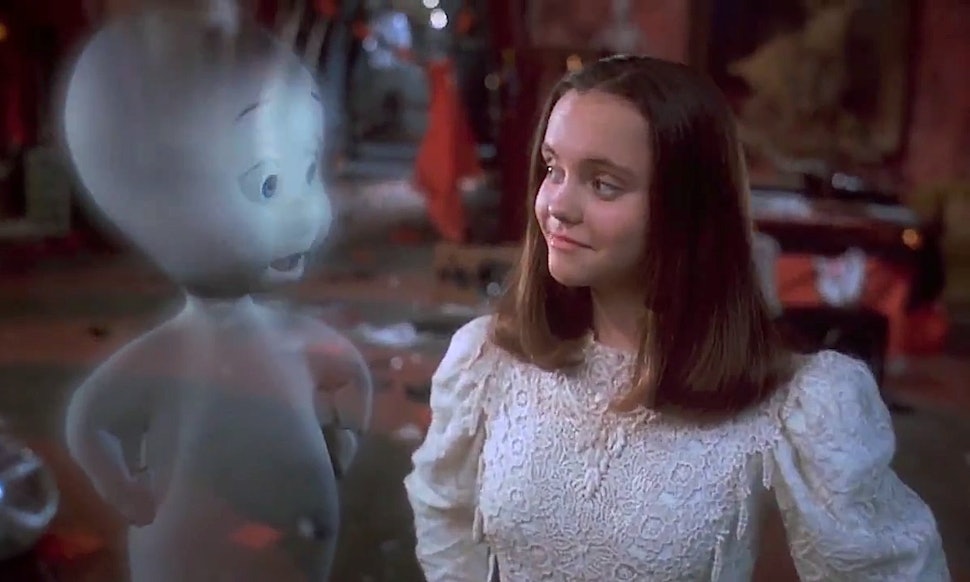 CASPER –
This delightful film was inspired by the classic animated show Casper the Friendly Ghost that debuted in 1945. Giving Casper a modern touch and some real fleshy friends made all the difference for this Halloween film. The 1995 remake stars Bill Pullman and Christina Ricci. The duo play a father and daughter who move a lot due to dad's job. What is it that he does, you ask? Well he's a therapist to ghosts. While this little antic may seem silly, it becomes endearing when you learn why he has taken such a position.
FUN SIZE–
This movie is for all of those who have been forced to babysit their younger siblings. It is an amusing tale of a girl who just wants to do normal teenager things like go to a party. Instead, she has to take her little brother trick or treating only for him to get lost in the chaos of Halloween. Along with a few friends, the audience goes on an exciting adventure as she begins to look for him. By the end of the movie, we remember why we love our siblings.
R.L. STINE'S MONSTERVILLE: CABINET OF SOULS –
For many adults, R. L. Stine is a reading staple that represents fond memories of childhood. For the various younger generations, it is the draw to the darker side of the world that charms new readers. Regardless of age, we all love R.L. Stine. In one of the newer film adaptions, a group of friends must battle an evil ring master and his carnival of monsters to save their town. Monsterville: Cabinet of Souls is a perfect Halloween addition to your holiday lineup for the family because it has all of the creepy and scary elements that appeal to all ages without being too scary to sleep at night.
A Little Laughter – Comedy Movies
This list of Halloween films may not be for the whole family, but they're definitely comical. There are plenty of movie goers who simply do not like horror. Blood, gore, and jump scares is not their cup of tea… and that is totally okay. These movies are for the watcher who still wants to partake in some creepy fun but not be scared to death.
ELVIRA: MISTRESS OF THE DARK –
I think it may be safe to say that everyone is familiar with the infamous Queen of Horror, Elvira. Despite her title, Elvira is actually famous for commentating on silly b-style scary films rather than mainstream horror. Mistress of the Dark is the one film that she has starred in, and it showcases exactly what Elvira is good at: being funny and looking good while doing it. This is a great movie to sit in the dark, cuddle with a significant someone and enjoy a big bowl of popcorn.
IDLE HANDS –
This crazy Halloween comedy is about a teenage stoner who only wants to goof off with his two ridiculous friends and have the girl of his dreams notice him. Instead, his right hand gets possessed and it has other ideas…like murder. After killing both of his friends in funny ways, their corpses come back to help their friend in his time of trouble. If you want to simply laugh at the sheer stupidity of other people, then Idle Hands is a perfect match for you to celebrate the holiday.
ONCE BITTEN –
Once Bitten is another movie about teens, but this time a vampire Countess comes to town and needs to suck the vitality out of one unlucky boy for her to remain young and beautiful. Starring Jim Carrey as the unlucky boy, Mark Kendall, he gets lured by the dark temptress and he and his girlfriend have to find a way to save his life. The movie was released in 1985 so there is a lot of that 80's campy-ness involved, but that is what makes this film so entertaining.
SCARY MOVIE –
One of the best things that comes from out of horror is people needing to create laughter so as to make the scary stuff not-so-scary anymore. Thus, the spoof was born. The Wayans brothers knew making fun of the things that scare people is the ticket to hilarity. This is why they created four Scary Movie films to include the popular horror films of the time. The first movie in the series cracks jokes based on the Scream and I Know What You Did Last Summer franchises among others.
ABBOTT & COSTELLO MEET FRANKENSTEIN –
Okay, now I know that some may not even know of these timeless characters but Abbott & Costello are classics. This 1948 gem involves many classic horror characters as well such as Dracula, Frankenstein, the Wolfman, and the Invisible Man. Abbott and Costello, who play delivery guys Wilbur and Chick, deliver slap stick comedy with a Halloween twist. The antics that these two characters pull off are still funny 70 years later.
The Feels – Dramatic Films
This category includes the movies that do not really fit into any other list, but each also tells an intense and often stirring story.  Some of the films are darker in both mood and setting than others, but each in this list tell a story of love enduring death.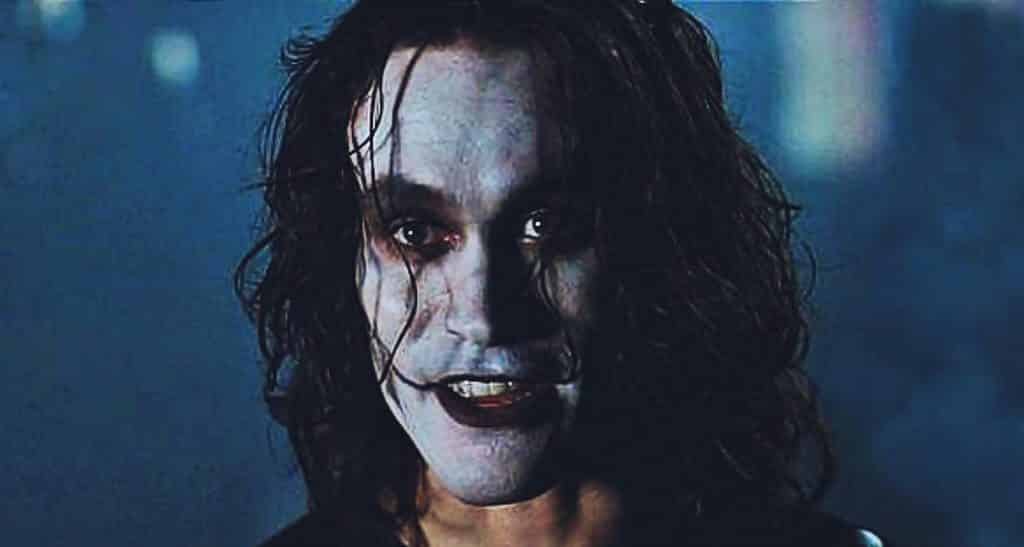 THE CROW–
Starring Brandon Lee, the narrative is based around the concept of revenge. After Eric Draven (Lee) and his lovely fiancée are brutally slaughtered on the eve of their wedding and Halloween, he returns from the dead a year later to avenge their murders. Although this movie is beautifully written and filmed, its claim to fame is in-part the product of Lee's untimely accidental death on set. Even with his death half way though taping, the picture is seamless as if he were kept alive through the images of him captured on film. It is an epic love story that is too good to miss this holiday.
PRACTICAL MAGIC –
Switching gears, this movie is another great Halloween pick but its story concerns the everyday lives of ordinary witches. Sandra bullock and Nicole Kidman play Sally and Gillian Owens, two sisters raised by their witchy aunts. Each wants to find love, and yet love is very elusive for this family of witches…even with the help of spells. Practical Magic is a light-hearted film that shows the pain of loss, the joys of love, and the magic of family. Do yourself a favor and watch this Halloween treat.
SLEEPY HOLLOW –
Tim Burton has always had a very different perspective when making movies, and it is creepy and fantastic all at once. Sleepy Hollow relies on the Legend of Sleepy Hollow and the tales of Ichabod Crane. In this version, Johnny Deep plays the kooky forensic detective, Ichabod Crane, sent from London to investigate the strange happenings in the town of Sleepy Hollow. With a Headless Horseman riding around chopping off people's heads, Crane must find out the who, what, when, where, and how of this supernatural killing spree. As if this was not enough, Crane also has to navigate his love for the lovely Katrina Van Tassel while trying to do his job. Aww, love and things we do for it.
LADY IN WHITE –
For those looking for something that is a little more eerie, but has a great ending, this is the one for you. Lady in White is about a young boy who gets locked inside the mud closet at school over-night on Halloween. During his stay he witnesses the ghost of a little girl reply her death as the killer comes back to retrieve a clue of his identity. In the attempt to leave no witnesses, the killer tries to kill the boy but only ignites a fire inside the boy to bring to light the sad story of the girl and her family and to bring her murderer to justice. While this movie has many spooky and sad parts, the overall story is bright showcasing the value and love of family.
PAY THE GHOST –
Pay the Ghost is an intriguing and eerie story of a man who will stop at nothing to find his son. Nicholas Cage plays a father who loses his son during a Halloween street festival. After a year of coming up empty, Cage learns that his son is not the only child who has disappeared. Three children vanish every year and Cage seems to think it is because of the legend of the Crying Woman. He risks life and limb to locate and retrieve his son, and any other children he may be able to save. Nothing will cause a parent to risk everything more than the love for their child.
The Scare Factor – Halloween Horror Flicks
And here we are, the scariest list out of the bunch. These Halloween frights are meant to scare the pants off of you and contain a good amount of bloody detail. Again, if bloodcurdling screams and frights that turn you white as a ghost are not your thang, then no biggie. There are plenty of films out there for the Halloween lover in you. But if you want to have chills running down your spine, then you've come to the right place. Horror movies are only for those who are able to watch scary movies and sleep like a baby without the need of a night light. Are you brave enough?
HALLOWEEN–
Nothing says Halloween more than, well…Halloween. Michael Myers is the knife wielding slasher in a mask who hunts down babysitters who do more than their job entails. Catching babysitters doing naughty things after the kiddos go to bed, this 1978 horror film was once called The Babysitter Murders. Halloween is notorious for sending a message to teenagers who have pre-marital sex: the virgin lives. The franchise has spawned eleven sequels, reboots and reimagined films that all spare nothing on the blood and gore. If you want to be scared this Halloween, get your thrill on with this infamous film.
SILVER BULLET –
What is more synonymous with horror then Stephen King…nothing. The 'King' of horror has written several works that have inspired horrific movies, but Silver Bullet is one of the only ones that involves Halloween. In this freak-fest, a werewolf uses a small town as its hunting ground. The main character, Marty, is paralyzed and destined to live in a motorized wheelchair. When the werewolf kills his best friend and attacks him, Marty decides to find out who the wolf is. With the help of his sister and uncle, the trio try to rid the town of their murderer. I love how this one keeps you guessing and it has plenty of scares and bloodshed to keep that pillow within arm's reach.
HOUSE OF 1000 CORPSES –
This Rob Zombie Halloween film is not for the weak-hearted…or for weak stomachs. It is a truly grotesque story of two couples traveling across Texas looking for murderous urban legends. Well, be careful what you wish for, right? Most notably starring Sid Haig as Captain Spalding and Sheri Moon Zombie as Baby Firefly, the pair lure the two couples out to the Firefly home only to present a house full of psychotics fixed on murder, cannibalism, body mutation, and satanic rituals.
SCREAM –
Here is an updated slasher film that takes place on Halloween for your liking. Scream is about another group of teens who are being killed off by a knife wielding slasher in a mask. No, this is not John Carpenter's Halloween, this movie follows a new set of rules. Instead of making a movie that used cliché rules of horror, director Wes Craven created a familiar storyline with self-aware teenagers. Kids today wouldn't be caught dead running up the stairs (where there is no exit) instead of running out the back…or would they? Sex, drugs, and partying while there is a killer on the loose take on a whole new twist in this film.
TRICK R' TREAT –
This last horror film on the list is an incredible anthology that intertwines four stories of people on Halloween. Released in 2007, Trick r' Treat follows the chilling events of what could happen when everyone thinks that everything is simply a Halloween trick. The movie scatters some Halloween urban legends like checking your candy for razor blades before eating it and folk tales about Red Riding Hood and wolves in the mix of original tales.  Audiences are flung one way and then another while trying to figure out exactly what is going to happen next. Strap in for a wild ride cause things get a little messy along the way.
—
And that is it! A complete list of movies about the beloved holiday of Halloween that is ideal for any age or any type of movie viewer. Well… almost it. I thought I would include a few more delightful tidbits to this list that no one has ever seen before. Those new movies that are primed for Halloween and set to arrive just before October 31st to ring in the holiday.
New to Theaters
HALLOWEEN –
Ugh, I know! Another Halloween movie. Ah, but this one is new and improved. On October 19, 2018, a sequel that is said to be the 'only' sequel to Halloween will be released. Director David Gordon Green got together with the original master of horror, John Carpenter, to create a true sequel to the 1978 film. Michael Myers is back and needs to attend to some unfinished business. Halloween revisits Laurie Strode 40 years later. Being the only survivor of the infamous 'babysitter murders' in 1978, Strode has been waiting for the psycho who tried to kill her all those years ago. Only this time, she is ready for him. Since the movie is to be the 'only' sequel, all other sequels in the franchise are to be forgotten. This should finally make for a great twist that has long been desired from this franchise. With the level of terror predicted for this film, I would definitely put this one in the scary horror category.
HELL FEST –
This little ditty was released on September 28. It follows a group of teenagers (Why always the teenagers!?!) who are stalked by a killer at a Halloween carnival. When they all start dying, one girl gets wiser and attempts to save what little friends she has left and her own life. This one looks like it will have a bit of gory fun but not reach a high level of fright. That said, I think it still would fall under the scare factor category.
GOOSEBUMPS 2: HAUNTED HALLOWEEN –
Here is a fun spooky movie that the whole family can enjoy. Coming to theaters on October 12, 2018, audiences will get another chance to see Slappy the Dummy (but don't call him that) at his finest. Terrorizing the same town, Slappy resurrects monsters out of Halloween costumes to join his Goosebumps friends and cause havoc. With Jack Black returning to reprise his role as R.L. Stine, this movie obviously will bring some familiar faces from the original 2015 movie. That said, there are plenty of new characters that you will not want to miss. Anyone hungry for some killer gummi bears?