Viewing all the crime scene photos, examining the evidence and having the smell of death will always linger in a detective's mind whenever they are called to investigate. The Little Things is the newest entry of Neo-Noir crime thrillers that bears similarity to films such as The Silence of the Lambs, L.A. Confidential and David Fincher's dark masterpiece Se7en. Despite the incredible actors who lead this movie, sadly, The Little Things does very little to engage the audience in a mystery making this film a tedious sit.
The movie takes places in the early 1990s where a series of murders involving prostitutes have been occurring in the surrounding areas of Los Angeles. Joe Deacon (Denzel Washington), a once decorated Homicide detective is now working as a County Deputy Sheriff in Kern County, outside of L.A. On assignment, Deacon travels to the City of Angels to collect some forensic evidence only to be encountered by some old familiar faces within the department. It would appear to be a time of recollection but all of that is short-lived when a young and upcoming detective named Jim Baxter (Rami Malek) sets his sights on Deacon.
Deacon is a household name at this point in the department but he also has a reputation.  Baxter asks Deacon to accompany him to a crime scene which later turns out to have a similar M.O. as a previous case that Deacon once investigated years ago. As the clues take shape, the larger picture still eludes the detectives. Deacon becomes nearly obsessed with the ensuing case as it reminds him of something that happened to him many years ago. An event that made a profound effect on his life and his career. He still wears the effects of his job on his face and the victims that never got their justice are still fresh on his mind.
Baxter, on the other hand, is an ambitious detective who has a sharp eye and is looking for results. Both detectives are after the same thing, although Deacon knows what comes forth long after any conviction or questioning of a suspect. With few clues to lead the investigation, Deacon decides to handle his own investigation even though he's outside of his jurisdiction and isn't a detective in the correct sense of the word. He works the case and is attempting to tie the piece together in hopes that a connection to his previous cases from years prior will coalesce.
A man named Albert Sparma (Jared Leto) arrives at the top of the notepad as a person of interest. The detectives set their sights on this suspect and are more than convinced that they have their right man despite having only circumstantial evidence to the contrary. The race is on to prove if this person of interest is the man they should be searching for leading to a conclusion that is rather stark but otherwise uninspired. John Lee Hancock (The Founder) writes and directs this picture.
While I did enjoy the chemistry of the trio of actors on display here, The Little Things is a movie that is so frustrating that we are pining for an involving mystery, even though the opening sequence was rather jarring to say the least. Jared Leto is creepy and we are sure that he's up to something and I did enjoy his presence. Washington and Malek work well together and while the movie does play on the old cliche of the young cop working with the older and more restrained cop, the formula is flipped around somewhat. Even still, once the film was over, I was somewhat glad. The film is gorgeously shot, finely acted and slowly paced but in the end the mystery itself isn't as promising as one would hope for; especially if you're a fan of the murder mystery genre.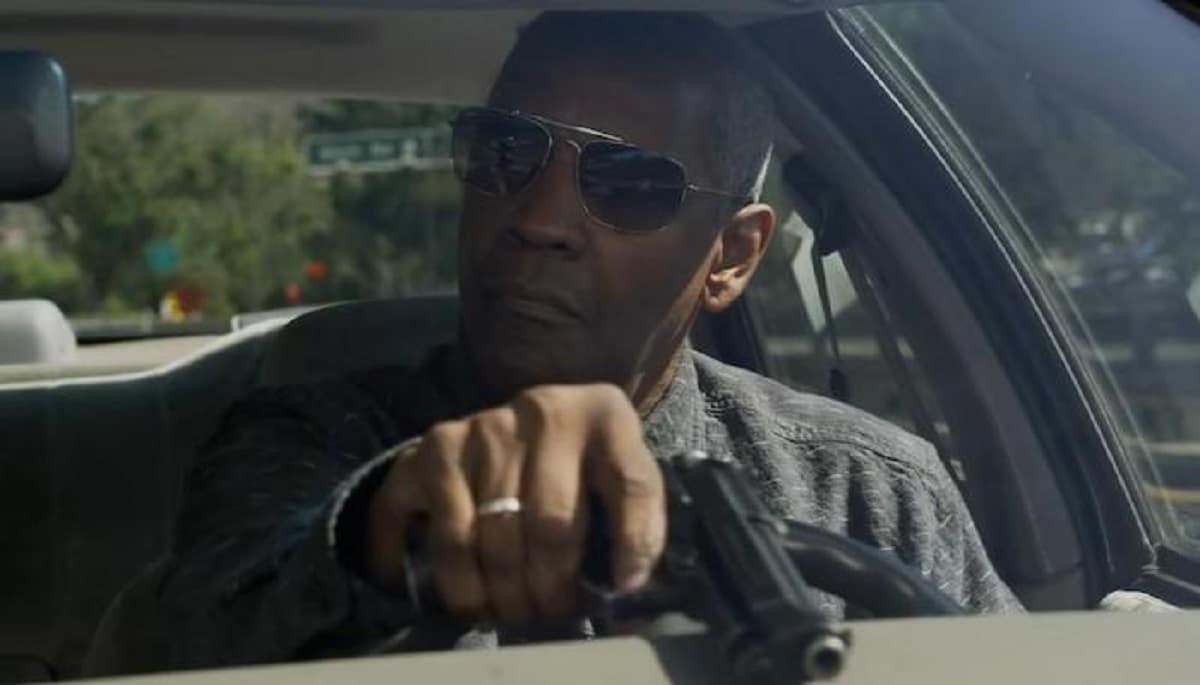 Score 2 out of 5 Stars
The Little Things is a well-intentioned film that features some of our finest actors today but sadly the script isn't interesting nor encompassing as the other classics I mentioned earlier. In part one shouldn't compare this movie to those and while they do borrow inspiration from those films, The Little Things is a forgettable tale at best. Despite the film looking amazing and is complete with a winning soundtrack from Thomas Newman, the movie itself is tedious, lackluster and hardly worth a beat. I have to give credit to the actors here who are truly wonderful here, but to call The Little Things a great and engaging thriller is something that I can't bring myself to say.
Oh, and one more thing, can we stop with the "cop who reflects on his past crimes cliche"? It's an old and tired commonplace in these genres that ends up boring the audience. We want to see a mystery that's unfolding before our eyes and not be confused by what happened years earlier to said detective. Give us something to sink our teeth into that occurs during the present investigation.