Candyman was nominated as the most highly anticipated film of 2021 by the Hollywood Critics Association, which held true in the box office. Directed by Nia DaCosta and produced by Jordan Peele, Candyman is a sequel to the original film from 1992. In a modern twist, the legend of Candyman is revisited many years later after the original Cabrini-Green housing projects have been gentrified.
Yahya Abdul-Mateen II leads the film as, Anthony McCoy, a struggling artist who lacks inspiration for his next showcase which his successful girlfriend, Brianna Cartwright, played by Teyonah Parris, manages to book for him.  In his search for the next big thing, the legend of Candyman grabs his attention when told to him by William Burke, an old local of Cabrini-Green, played by Colman Domingo.
Candyman is a film that is beautifully made in so many aspects. A notable success in Candyman was the cinematography. From the grim shots practically floating through skyscrapers to the well-thought out use of mirrors in many shots, each and every visual of this film was completely intentional. To elaborate on these two examples, the introduction shots gave a dark impression of city-building, hinting at the damaging capitalist gains of gentrification. They were almost otherworldly shots that effectively introduce the audience to the modern setting that they are now entering. Additionally, the use of mirrors is not only symbolic and an essential piece to the narrative of the legend of Candyman, but also a beautiful visual component in expressing the theme and social issue aspect of the film. Reflections are used in such a way to not only to see the progressive evolvement of Candyman and his ultimate fruition, but to simultaneously reflect the reality of the systemic horrors that African Americans endure. The cinematography of Candyman truly added to the symbolism and suspense of the story, making it an alluring watch with its creative visual perspectives.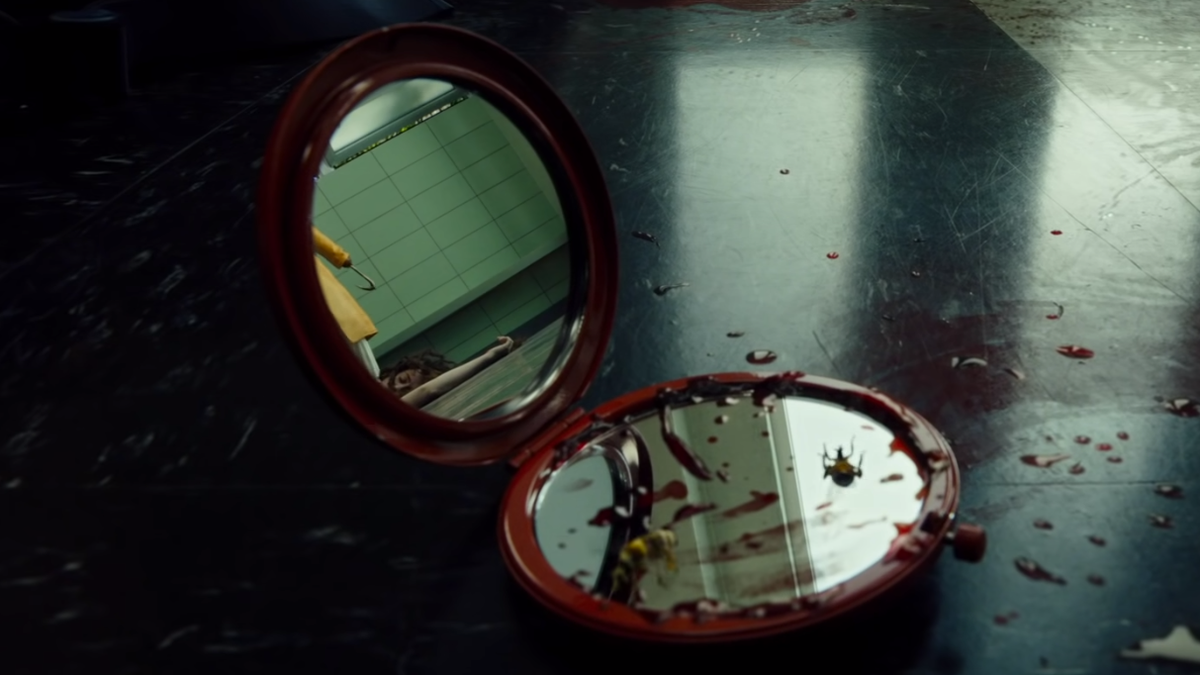 On top of the stunning visuals, Candyman does an impeccable job at respecting its predecessor and acknowledging the legend that came before it. In small shorts depicting practical paper puppets, the context of the original 1992 film is shown in a simple, yet powerful way. This medium of storytelling was incredibly visually compelling. The use of puppets, shadows, and light showcased storytelling in its most simple form, which effectively gave the eerie tone of a legend passed down from many generations. On top of this, Tony Todd's appearance in the film served as an honorable ode to the original Candyman (1992). Despite being a sequel, Candyman remained a film of its own and gave a fresh angle on the slasher for today's audiences.
In terms of acting, Candyman does not disappoint. The best performances were from Yahya Abdul-Mateen II and Teyonah Parris. The chemistry between the two was strong and believable.  Their on-screen relationship came alive and portrayed very real emotions and conflict, which added valuable character dimension to the film. On his own, Yahya Abdul-Mateen II displays the slow descent into madness effectively. His emotional range as an actor is framed nicely in this role, successfully capturing the maddening pursuit of what seems like smoke and mirrors. Teyonah Parris delivered her role strongly as well. Parris had the role of the supportive yet increasingly concerned and nervous girlfriend, and ends up finding herself in the position of what most call "the final girl." She manages to gain audience attention and sympathy for the many difficult positions that her character is placed into. Overall, these two actors manage to give believable performances in unbelievable situations.
Two honorable mentions for the best performances would be from Colman Domingo as William Burke and Nathan Stewart-Jarrett as Troy Cartwright. Colman Domingo is stellar at capturing a mysterious and creepy air to his character. While having his own character motivations, Domingo serves as a vital piece to the story and adds another layer of suspense to the horror that is Candyman. William Burke is an enticing character with his own detailed backstory and Domingo brings him to life in such a way that leaves the audience in shock and dismay by his ultimate reveal of intentions by the end of the film. On the other end of the spectrum, Nathan Stewart-Jarrett succeeded in adding a healthy bit of comic relief to an otherwise dark and serious film. Although his dialogue was short, he managed to make it memorable and left a lasting mark with his few minutes of time on-screen.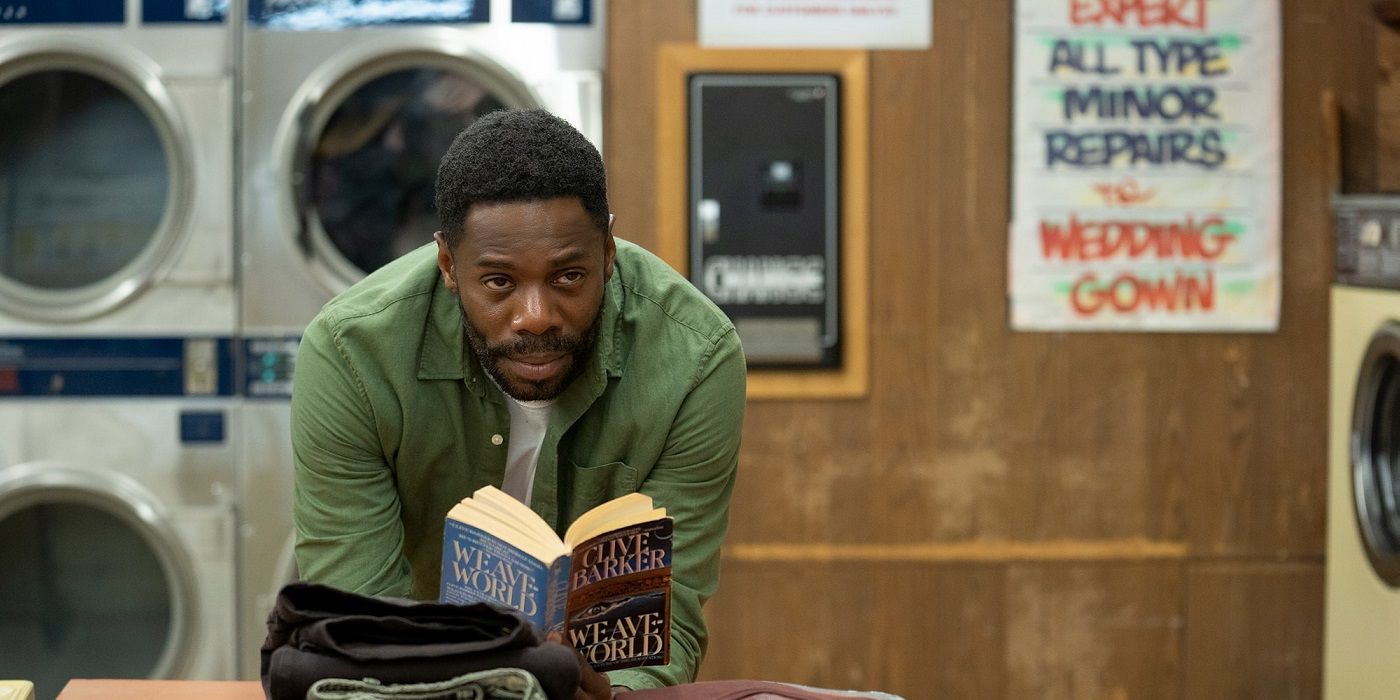 Candyman is a film that can be appreciated for its story, acting, and visual aspects alike. While somewhat predictable, it is still a strong piece of storytelling that has much to be analyzed and revealed about its meaning and application to today's own relevant issues. Candyman reflects the true horror in our own world and leaves audiences with heavy thought-provoking discussion. Nia DaCosta and Jordan Peele manage to pull off the discussion of racial injustices and brutality in a tasteful way that does not come off as propaganda, but rather as artistic expression. This film is most definitely worth a watch and perhaps even a rewatch to be able to appreciate all of the ingenious visual details included throughout.
This film is best suited for those who have an appreciation for horror and symbolic plots.  Candyman is not the usual slasher film and is not the terrifying thrill ride that some might expect. Rather, this is a plot heavy film with much more substance than gory kills and jump scares.
5/5 stars