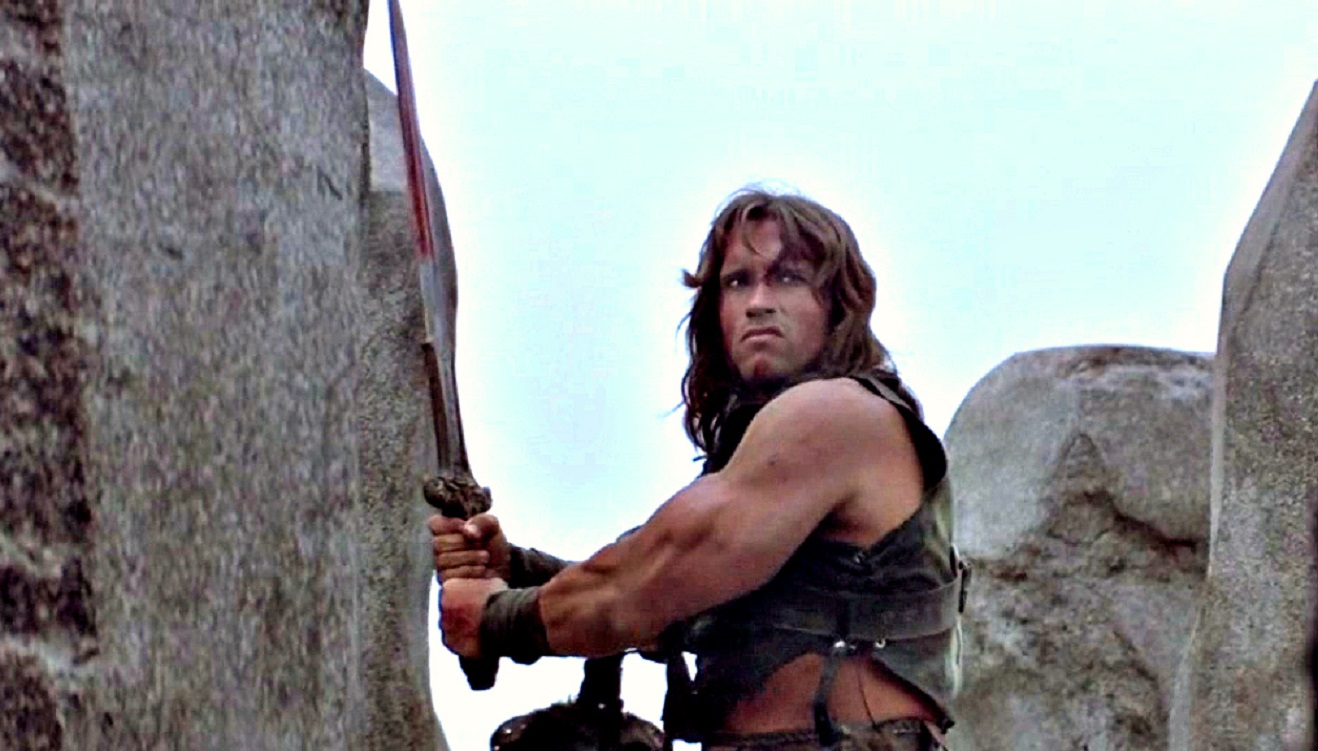 Before he was The Terminator, the marine battling the Predator, and the cop unprepared to control a classroom of Kindergarteners, Arnold Schwarzenegger was Conan The Barbarian! This classic sword and sorcery movie from 1982 is inspired by the character first seen in pulp magazines in the early 1930s. Conan's first appearance was in Weird Tales, in which Robert E. Howard created as part of a series of fantasy stories. During the course of his shockingly short lifetime, Robert E. Howard wrote twenty-one stories that featured the iconic character. The development of bringing this character to the silver screen started back in the early 1970s and took many years for production to commence finally.
Released in 1982, Conan the Barbarian made Arnold Schwarzenegger a worldwide name. Despite its violence, goofy dialogue, and campy performances, Conan the Barbarian was a successful box office hit, a rare achievement of its time. The film grossed nearly $80 million against a budget of $20 million! Comic book adaptations were not popular among audiences in the early '80s, and Conan the Barbarian opened the door for future adaptations to become mainstream. The story follows a young boy who becomes a slave after the murder of his parents. After strengthening his body and earning his freedom, Conan (Arnold Schwarzenegger) sets out on a quest for revenge against the evil Thulsa Doom (James Earl Jones), a leader of a snake cult. The supporting cast includes Max von Sydow, Gerry Lopez, Cassandra Gava, Sandahl Bergman, and, of course, Mako.
With memorable set designs, action sequences, and unique-looking special effects, Conan the Barbarian featured everything one could love about the fantasy genre. The success of the character and the movie itself led to a sequel, Conan the Destroyer, in 1984, plus additional books, comics, video games, and even a role-playing game. Conan is no stranger to the world of entertainment.
Fathom Events is bringing this iconic character back to the big screen to celebrate its 40th anniversary. Conan the Barbarian will be back in theaters for a special two-day showing on December 12th and 13th. Tickets are on sale now, so be sure to grab them before they are gone. We all love our fantasy adventures with the likes of Lord of the Rings, the superhero genre as a whole, and the ones we still read to this day. Still, Conan is the one that brought people to the theater forty years ago, and was thrilled to see Schwarzenegger shine in the role that shot him to international fame!
So, relive the adventure, the sorcery, and the magic that made it all happen thanks to the direction from John Milius and a screenplay from Milius and Oliver Stone. Conan the Barbarian is a time capsule of a movie that has certainly aged, but one that we still enjoy even after forty years! Don't miss out on this Schwarzenegger classic!